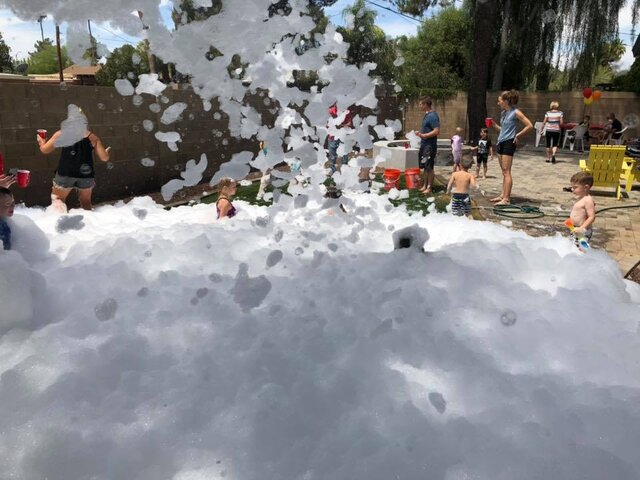 Foam Party 1 Hour
Setup Area: 25 x 25 ft
Outlets: 1
Age Group: 2+




We offer the hottest new party entertainment concept... FOAM! We'll bring along our professional foam-making equipment and fill an area up to 25 x 25 feet up to six feet deep in cool. clean, refreshing allergy-free foam. (Biodegradable and Hypoallergenic)
Kids go wild for it, and adults can't resist it either. Choose our dance-party options, and we'll bring along kid-friendly tunes and fun accessories like beach balls to enjoy in the foam.
Available year-round. Requires zero-clean-up and out flexible installation allows us to accommodate a variety of venues including backyards, driveways, sports courts, and we can even float foam on most swimming pools.
Our One hour package gives your event 60 minutes of Foam shot from a Professional Foam Cannon 20-25 feet. Grass Surface is recommended.