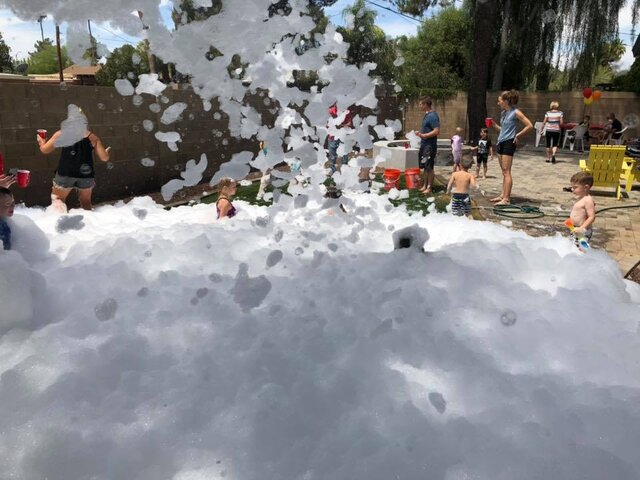 Foam Party 1 Hour
Setup Area: 25 x 25 ft
Outlets: 1
Age Group: 2+




We offer the hottest new party entertainment concept... FOAM! We'll bring along our professional foam-making equipment and fill an area up to 30x30 feet up to six feet deep in cool. clean, refreshing allergy-free foam. (Biodegradable and Hypoallergenic)
Kids go wild for it, and adults can't resist it either. Choose our dance-party options, and we'll bring along kid-friendly tunes and fun accessories like beach balls to enjoy in the foam.
Available year-round. Requires zero-clean-up and out flexible installation allows us to accommodate a variety of venues including backyards, driveways, sports courts, and we can even float foam on most swimming pools.
Our One and 1/2 hour package gives your event 90 minutes of Foam shot from a Professional Foam Cannon 30-35 feet. Grass Surface is recommended.